Precision seamless pipe is a kind of high-precision steel pipe material after cold drawing or hot rolling. Because there is no oxide layer on the inner and outer walls of precision steel pipe, no leakage under high pressure, high precision, high finish, no deformation in cold bending, flared, flattened and no cracks, it is mainly used to produce products of pneumatic or hydraulic components, such as air cylinder or oil cylinder. It can be seamless pipe or welded pipe. The chemical composition of precision steel pipe includes carbon C, silicon, Si Manganese Mn, sulfur s, phosphorus P, chromium Cr, seamless steel pipe is lighter than solid steel such as round steel when its bending and torsional strength is the same. It is an economic section steel, which is widely used in the manufacture of structural parts and mechanical parts.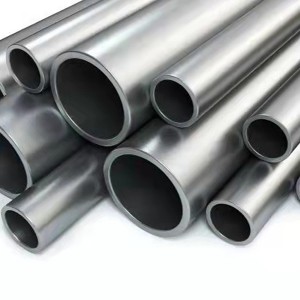 While inheriting the advantages of seamless steel pipe, precision steel pipe also has some of its own characteristics. Precision manufacturing of ring parts can improve the utilization rate of materials, simplify the manufacturing process, and save materials and processing hours, such as rolling bearing rings, Jack sleeves, etc. precision steel pipes have been widely used for manufacturing. The popularization and application of precision seamless pipe is of great significance to save steel, improve processing efficiency and reduce processing process or equipment investment. It can save costs and processing hours, improve production and material utilization, improve product quality and reduce costs, and is of great significance to improve economic benefits. Generally, precision seamless pipes are used in industries with high precision requirements, and seamless pipes are mostly used in industries without precision requirements. After all, the price of precision seamless pipes of the same specification is higher than that of seamless pipes.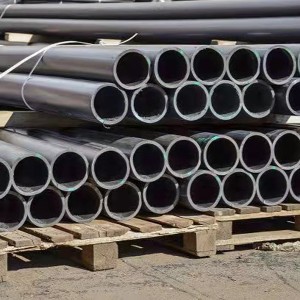 The inner and outer walls of steel pipes have no oxide layer, bear high pressure, no leakage, high precision, high finish, no deformation in cold bending, flaring, flattening and no crack, and surface antirust treatment. They are widely used in steel pipes for hydraulic system, steel pipes for injection molding machine, steel pipes for hydraulic machine, steel pipes for shipbuilding, EVA foaming hydraulic machinery, steel pipes for precision hydraulic cutting machine, shoemaking machinery, hydraulic equipment, high-pressure oil pipe, hydraulic oil pipe, ferrule joint, steel pipe joint Rubber machinery, forging machinery, die casting machinery, engineering machinery, high-pressure steel pipe for concrete pump truck, environmental sanitation vehicle, automobile industry, shipbuilding industry, metal processing, military industry, diesel engine, internal combustion engine, air compressor, construction machinery, agriculture and forestry machinery, etc. can completely replace the imported seamless steel pipe of the same standard.
---
Post time: Apr-09-2022